The Power of Love and Flavor
This campaign was part of a larger goal to reposition Unilever's largest food brand, now 180 years old, as progressive and inspiring to a whole new generation of foodies. Knorr wanted to shift the focus of the brand to reflect the new consumer landscape and deliver an integrated digital campaign that spoke directly to the millennial world of social sharing, personal expression and an enthusiasm to try new culinary experiences. To solve this, we looked for a way to create compelling, sharable content that was rooted in people's personal experiences of flavor and food.


We noticed the online dating world used all kinds of criteria to match potential couples, but somehow they all forgot about flavor, even though food has brought people together for ages. We decided to perform an experiment that matched complete strangers based solely on their flavor preferences. We brought the couples together for an intimate dinner date and served them dishes they would both like most. We then added an unexpected twist as the cameras rolled and flavor worked its magic. Director: Tatia Pilieva
More than Just a Film
The film of our social experiment was just one part of a fully integrated mobile-first campaign. Viewers could click through to the campaign microsite and take the flavor test themselves and share their "flavor personality" along with being shown a list of Knorr recipes matched to their profile. Interviews with the film subjects and a video date diary that follows one of the couples were also featured.
Global Reach
The campaign touched 30 different markets across the planet.

Flavor with Personality
As part of the campaign, we developed a flavor personality test with the help of IBM's Watson that can map people's taste preferences based on an interactive test.
Full Spectrum of Flavor
We used a combination of twelve different flavor groups to determine an individual's flavor personality.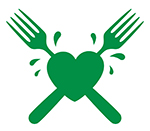 Cannes Lion, PR, Shortlist
One Show, Branded Entertainment, Shortlist
One Show, Film, Shortlist
Effie Awards, Silver, Packaged Food / US
Effie Awards, Silver, Packaged Food / UK
Effie Awards, Silver, Brand Experience / UK
Effie Awards, Bronze, FMCG / Global
The Drum Content Awards, Best FMCG Products, Services Content Marketing Strategy, Winner
The Drum Social Buzz Awards, Best Integrated Campaign, Winner
BIMA Awards, Best Video, Winner
Jay Chiat Awards, Finalist
Webby Awards, #TheYouTube Ad Of 2016, Finalist
WARC Media Awards, Content Strategy, Long Term Idea, Gold
YouTubeAwards, #TheYouTube Ad That Goes Straight To The Heart, Finalist
ThinkLA IDEA Awards, Best Video Campaign, Winner